We look at the best blinds for large windows. If you are redecorating your home. Or if you simply need new cover for your windows. It is definitely a good idea to look into blinds as opposed to curtains. Blinds offer full cover and are much easier to clean than curtains.
If you go for material blinds, make sure that they are easy to pull off the fitting (with Velcro or something similar). So that you can wash them regularly.
This might interest you: Blinds at Game Stores in South Africa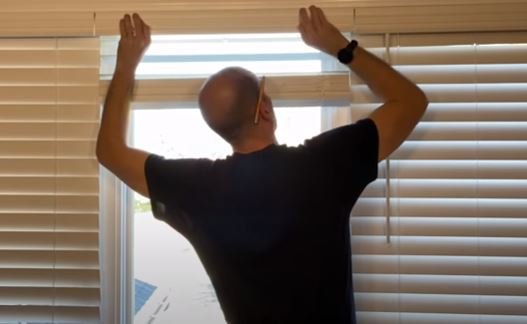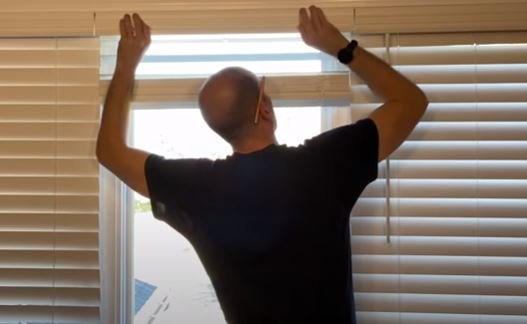 Blinds are easy to pull up and down and allow you to let in whatever amount of light you need. They do not require curtain tie backs and do not blow around the room haphazardly like curtains do.
If you do prefer curtaining, keep in mind that it is more difficult to find large curtains to fit large windows.
With the extra material they will probably have to be custom made. They will undoubtedly be difficult to take down and put up. Which makes cleaning them very difficult.
It is therefore best to go for blinds if you have large windows.
Cleaning them will be much simpler. As all you will require is to either pull them off at the Velcro fastening and wash them. Or use a long handled duster to keep them sparkling.
Different types of blinds
Blinds come in many different materials, sizes and colours. Different materials are wood, bamboo, material, plastic and metal.
For a larger window, heavy materials might not be the best idea. However, once the blinds are up on the wall it should not matter too much.
Because large windows let in so much light, you will want a blind that can potentially block out the light completely.
Material blinds might not keep the light out unless they are thick. And then they may move in the breeze and be difficult to clean.
Lighter materials like metal and bamboo may be better. However, with solid materials like these the biggest problem is the wind blowing them against the glass, frame or wall. Making an irritating noise and potentially causing damage.
Blinds made out of very fine metal may bend easily when you are moving them around or simply in the breeze.
If you are working on a budget you would probably want to go for cheaper material. Because there is so much space to cover with a large window, and because the blinds will probably have to be custom made. If you go for a more expensive material you will have a huge bill.
Finding the best blinds for your large windows
To sum, the best blinds for large windows should have the following characteristics:
Blinds should be light enough to not put too much pressure on the fixture. Because they are so large, a heavy blind will be difficult to put up and take down. And may put too much pressure on the fixture causing damage and breakages.
Blinds should be made of thick or dark enough material so that they block out the light. Because large windows let in a lot of light, it is necessary to be sure that your blinds can block it out completely if need be.
Blinds should not be made of material that is too hard or heavy. If the material is too heavy and hard, any wind blowing through the window or any handling of the blinds will be very likely to cause the blinds to smack against the window, frame or wall causing damage and noise.
Because blinds for large windows will have to be custom made and will need to be quite large to cover the window space, they will undoubtedly be very expensive to purchase. It is therefore necessary to keep that in mind when you are choosing your material. For example, wooden blinds will be far more expensive than material or plastic blinds.