Authentic African curtains and blinds will complete the look if you are decorating your home in African décor style. Colours, shapes, textures, symbols and curtain materials can create a true African feel in any space.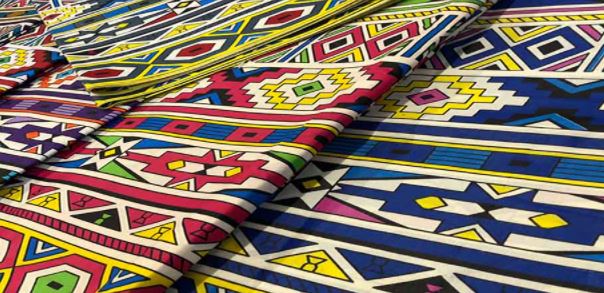 Decorating is always easier if you are working within a theme or style. Authentic African style is very distinct.
Any interior designer or decorator will tell you that the windows of a room are an essential area for decoration. Therefore will either make or break the room you are trying to create.
Windows and sliding doors, no matter what their style, generally look somewhat naked without blinds. Or curtains or drapes to finish them off.
This may also be of interest to you: Mr Price Home Curtains for the Home
What is authentic African style for curtains?
Authentic African style is a vast form of art décor. Because there are many different interpretations and feels.
So it is difficult to work out what the true 'authentic' African style would be, if there is such a thing. And if there is only one truly authentic African style.
Because Africa constitutes many countries ranging from South Africa to Ghana and beyond. There are different cultures, histories and environments that influence the interpretation of African décor.
So if we were to fit the entire idea of authentic African theme into one generic concept it would probably contain interpretations of the following elements:
A wild and fertile landscape. With scrub, trees, fields of grass, sandy, windswept roads and long, hot sunny days.
Wild animals including the big five. A huge array of birds, insects, giraffe, zebra and much more.
Tribes and everything that goes with them. Their art work, the colours, depictions of events and tribal ceremonies.
In addition there is also a more modern African theme. That of Africa as a developing nation.
Low income, ramshackle, colourful towns and cities with beautiful people going about their everyday lives. These are often depicted in works of African art.
Why are curtains and blinds so important in creating an African feel?
African curtains and other window covers create movement in a room. So this can be very important in pulling together a theme and achieving the essence of the style you are trying to create.
To recreate the essence of Africa in your room or office, this idea of movement is essential.
Bringing the whispering, caressing trees of the forests into your living room can be achieved with dense curtains. That rustle against each other.
Achieving the feel of the calming ocean can also be achieved. With thin, breezy curtains that brush against each other.
The vastness of the deserts, the fullness of the African night, the scrub and bush can all be created with the right curtains.
Blinds will also bring elements of the African outdoors into your home. For example blinds in bleached wood, bamboo or other natural materials. Will definitely bring the feel of the African bush into your home or office.
If you are going for a tribal African feel, you can bring in the colours and designs of tribal life onto the vast palette of your curtains.
Because curtains take up so much space in any given room, it is really important that they fit with the style and theme of the room. So they tie the whole place together.
Stockists that provide authentic African art curtains and blinds
There are stockists of African art curtains and blinds in South Africa. Some of these are:
Queens Innovations CC  (Pretoria)
Curtain Call Interiors (Cape Town)
Home Choice
The Curtain Shop
Mr Price Home
Whichever company you chose to go through, make sure that the curtains or blinds you choose are made from good quality materials. Because you want them to last.
In Summary
To sum it all up. There are very many different interpretations, influences and variations on what authentic African art and décor is.
So there is not just one way to represent an authentic African theme in your home or office.
You can use whichever elements of Africa call to you. And put them together to create your unique take on an African style theme.
Authentic African curtains are a nice way to add the feel of Africa to any home.